Meet Our Faculty
Faculty of the Methodist General Surgery Residency Program
The faculty members participating in the General Surgery Residency program at Methodist Dallas Medical Center are skilled surgeons and dedicated, passionate educators.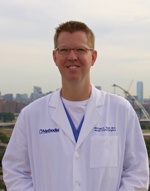 Michael S. Truitt, MD, FACS
Methodist General Surgery Residency Program Director
Phillip Sladek, MD, FACS
Methodist General Surgery Assistant Residency Program Director
Instructors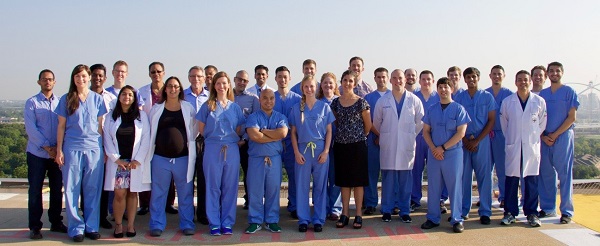 (Last Row): Drs. Houssam Osman, Rohan Jeyarajah, Michael Truitt, Henry Jefferson, Phillip Sladek, Darryl Amos, Khalid Ahmalhoud, Anand Lodha, Jonathan Dang, Andrew Karpisek, Linda McGinty PA, Chris Pearcy, Morgan Floyd, Anthony Cahill, Derek Walker, Jay Blasingame, Tim Gutierrez, Justin Bishop
(First Row): Drs. Kara Bentley-Kumar, Vaidehi Agrawal, Vanessa Shifflette, Cassie Hartline, Jon Floresca, Emily Lowrence PA, Katrina Emmett, Greg Hambright, Paul Deramo, Pavan Attaluri, Manuel Lorenzo, and Alex Rios Tovar.
Trauma/Acute Care

Darryl Amos, MD, FACS – Chair of Surgery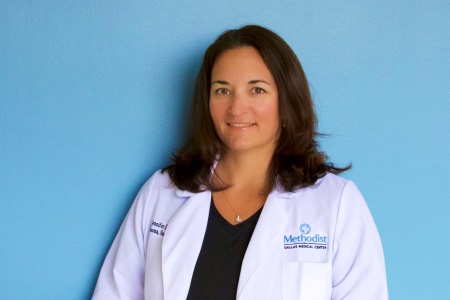 Jennifer Burris, MD
Henry Jefferson, MD, FACS – Past Chair of Surgery
Manuel Lorenzo, MD, FACS – ICU Director
Vanessa Shifflette, MD
Breast/General Surgery

Martin Koonsman, MD, FACS – Chief Medical Officer
Katrina Emmett, MD
Colorectal Surgery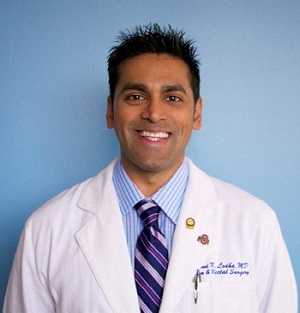 Hepatobiliary Surgery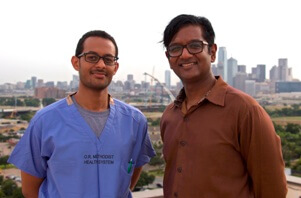 Houssam Osman, MD and Rohan Jeyarajah, MD, FACS
Rohan Jeyarajah, MD, FACS – Hepatopancreatobiliary Fellowship Director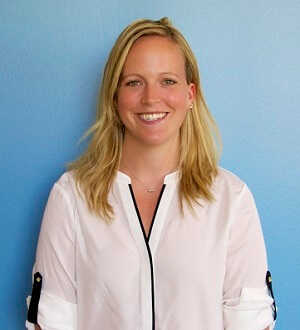 Susannah Hambright, MD
Liver Institute / Transplantation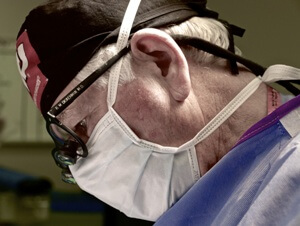 Vascular Surgery