Orthopedics
Advanced Orthopedic Care at Methodist Health System
Rally back to peak performance at the hospitals of Methodist Health System. The orthopedic and sports medicine specialists at Methodist use advanced treatments to maximize mobility and minimize pain. Should knee or hip replacement be required, the Methodist Joint Academy is available to give you a head start on your recovery. Regardless of the source of your joint pain, Methodist can help you get off the sidelines and back to an active life.
Methodist Health System offers comprehensive orthopedic care – some of the latest orthopedic surgical techniques, medical procedures, physical therapy, and occupational therapy — to help people overcome orthopedic injuries, degenerative diseases, and orthopedic conditions that affect their ability to move.
The independently practicing physicians and orthopedic surgeons on the medical staff offer the following treatments:
General orthopedics
Fracture and broken bone care
Orthopedic trauma care
ACL (anterior cruciate ligament)
Ankle and foot
Ankle surgery
Foot surgery
Toe joint fusion
Arthritis
Osteotomy to realign joints damaged by arthritis
Back and neck
Elbow
Hand and wrist
Hip
Hip joint reconstruction and replacement
Anterior approach to hip replacement
Hip resurfacing
Knee
Knee joint reconstruction and replacement
Partial knee replacement surgery
Minimally invasive knee replacement
Minimally invasive partial knee replacement
Knee joint arthroscopy
Shoulder
Contact us
For more information about orthopedic services call (214) 947-0044 or (866) 584-8104.
The Hip Joint Replacement and Knee Joint Replacement programs at Methodist Dallas and Methodist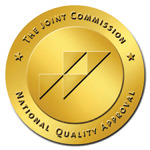 Charlton medical centers and the Hip Joint Replacement, Knee Joint Replacement, and Shoulder Joint Replacement programs at Methodist Richardson Medical Center have been certified by The Joint Commission.