General Surgery Residency Program in Dallas
A Welcome From Our Director
Thank you for your interest in the General Surgery Residency Program at Methodist Dallas Medical Center, one of the largest and longest-standing hospitals in Dallas, Texas. Our residency program, established in 1948, offers hands-on experience and training in all aspects of General Surgery. We are a well-established, community-based residency program that is dedicated to producing superb, technically sound, and thoughtful surgeons who are equally prepared to begin a surgical practice or enter into the fellowship of their choice.
From Level I Trauma, an active Transplant program, and one of the busiest Hepatobiliary programs in the country, our residents are exposed to and skilled in the full spectrum of General Surgery.
Our training program is a five-year program that accepts and graduates three categorical residents per year. Three first-year preliminary positions are also available for physicians pursuing a career in a surgical sub specialty or related field. All rotations are at Methodist Dallas Medical Center except for 11 months (one month at Children's Hospital during the PGY1 and PGY4 years, two months at UT Health Tyler during the PGY3 year and one month at UT Tyler during the PGY4 and PGY5 years (thoracic, vascular and breast), one general surgery month at Methodist Richardson Medical Center during the PGY2 through PGY5 years, and one month at the Parkland Burn Center during the PGY2 year). I take great pride in the education of our residents and their success in and out of the operating room is why we are here.
Unique Program Notes:
We are 1 of only 6 General Surgery Programs in the country who have a 5 Year Board Pass Rate of 100%
Our overall operative experience compares at the 91 percentile of programs across the country. While the number of cases are vitally important to surgical education, the type/complexity of cases are equally important.

Operative trauma volume compares at the 96%
Pancreas and liver cases are in the 97% and 80% respectively
One of the highest robotic surgery volumes in the country
All defined case volumes exceed 70% nationally
Please review our videos:
Graduate Medical Education
General Surgery Program
Sincerely,
Michael S. Truitt, MD
Program Director, General Surgery Residency
We invite you find out more about our program. If you have questions, please contact us at (214) 947-2315.
Methodist General Surgery Residency Program — Dallas, Texas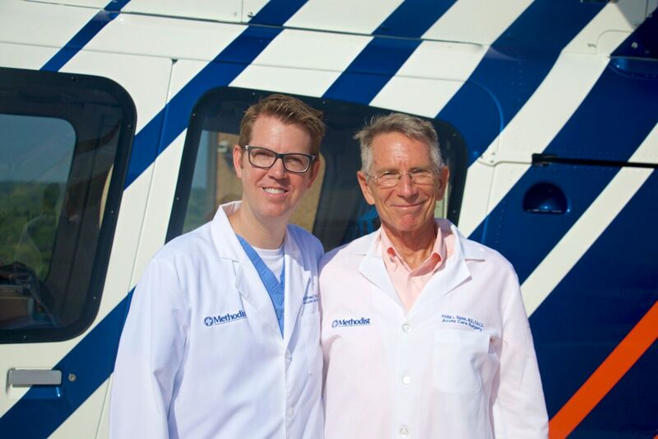 Michael Truitt, MD (Program Director) | Phillip Sladek, MD (Associate Program Director)
General Surgery Residency Program (2020 – 2021)
Due to Covid-19 and social distancing, new photos are not available at this time.

PGY1 Categorical: Roy Baskin, MD | Bobby Palmos, MD | Darcy Roberson, MD
PGY1 Preliminary: Zhonghao Cui, MD | Catherine Kinchen, MD | Michael Pratt, MD
PGY2: Mark Burroughs, MD | Luke Byerly, MD | Sindhu Subramanian, MD
PGY3: Rhiannon Bradshaw, MD | Chris Pearcy, MD | Carter Rohling, MD
PGY4: Frank Johnston, MD |Landon King, MD | Kevin Records, MD
PGY5: William Fleischer, MD | Morgan Floyd, MD | Andrew Karpisek, MD