Applications
Apply to Our Dallas General Surgery Residency Program
Our Postgraduate Training Program in General Surgery participates in the Electronic Residency Application Service (ERAS) for our three categorical positions and three preliminary positions.
To be eligible, you must have a score of 220 on USMLE Step I and Step 2. Our average matched resident has a
score > 235. We currently do not accept any Visas.
To be considered for an interview, complete your application prior to November 15. An application is considered complete when we have received all of the following:
Completed ERAS application
Two letters of recommendation
Medical school transcript
Letter of support from the dean of your medical school
USMLE Step 1 and 2 Scores
After all applications are reviewed, candidates granted interviews will be contacted by email.
Questions/Contact Us
If you have any questions about our program or the application process, we invite you to contact Katherine Flesher, the Methodist General Surgery Residency coordinator, at MDMCGeneralSurgeryCo@mhd.com or (214) 947-2315 between 7:30 a.m. and 4:00 p.m. CST.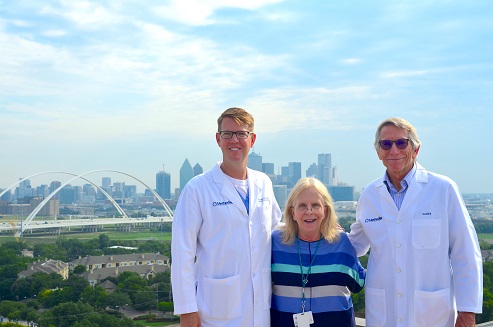 Michael S. Truitt MD (Program Director), Kathy Flesher (Coordinator)
and Phillip Sladek MD (Associate Program Director)