His and Hers Health Education - Community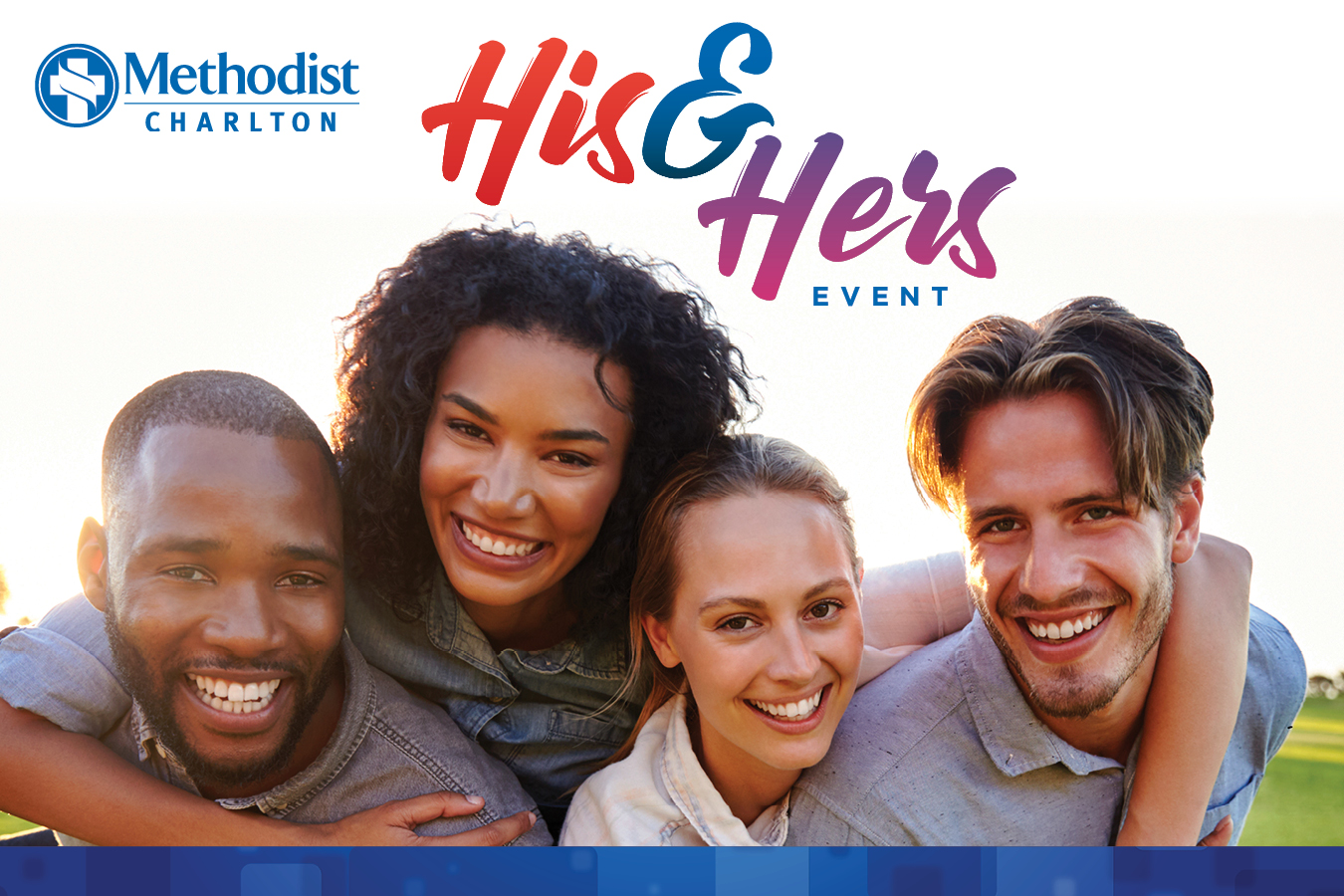 Methodist Charlton Medical Center His and Hers is a fun-filled event for couples of any age. His & Hers will feature a fun, informative program. You'll learn from experts about the health needs and differences you and your spouse have. There will be information about healthy food choices, proper exercises and sleep habits, a physician panel discussion and medical checkup information along with fun games and prizes.
The day will include:
Information about healthy food choices and cooking and eating together
Good sleep habits
A physician led panel discussion on maintaining optimal health
Screenings and well check information
Motivational speaker
Fun games like how well do you know your spouse?
Self-parking available in Lot A – main entrance