Event Details
Methodist Mansfield Baby Care Class
Categories:

Childbirth, In-person Event (see location Info), Methodist Mansfield Medical Center, MMMC Childbirth Education Classes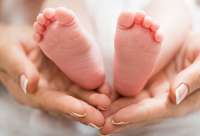 About This Event
Event Type:Class
Max Capacity:10
Details:
This three hour in-person course will help prepare new parents to care for their newborn the first few weeks after birth. This fun, interactive class will review infant behaviors, common concerns, feedings, and more to help parents gain confidence and knowledge prior to bringing their newborn home. This class is taught by a Registered Nurse.
Topics Include:
-how/when to choose a pediatrician
-infant behaviors
-bathing
-swaddling
-diaper changes
-signs/symptoms of illness
-when to call the pediatrician
-immunizations
Class will be held in Conference Room A/B on the 1st floor of Methodist Mansfield Medical Center. Please bring snacks and drinks if desired.
Contact Information:
Perinatal Education/Lactation Department 682-242-6366
Event Coordinator
Alicia O'Mealia

Perinatal Educ/Lactation Coord

Perinatal Education/Lactation Coordinator
Registration
Price:

$30.00
Registration Instructions: Registration includes 2 people (mom and one support person). Registration will close 72 hours prior to the start date.