Dallas Nephrology Fellowship
Prepare for You Career at Methodist Health System
The Methodist Health System Nephrology Fellowship Program started in August 2012 and now trains four fellows each year.
The Nephrology Fellowship Program received full accreditation from the ACGME in May 2012. This is a two year clinical program that prepares trainees in all areas of clinical nephrology including:
Transplantation
Hemodialysis
Peritoneal Dialysis
Renal Replacement Therapies
Glomerular Diseases
The Nephrology Fellowship Faculty is comprised of 12 board certified nephrologists dedicated to patient care and teaching. We offer our fellows weekly conferences, monthly journal clubs, and discussions of kidney biopsy cases.
About Methodist Dallas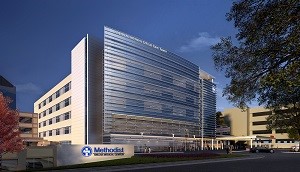 The nephrology fellowship program takes place at Methodist Dallas Medical Center, a hospital well known for its kidney/pancreas transplant program and is now also a tertiary referral center for complex hepatic and pancreaticobiliary disorders. The Liver Institute at Methodist Dallas manages patients with all types of liver diseases and has been offering liver transplantation services since 2003. More than 50 liver transplants are performed each year. More than 5,500 interventional procedures are performed in the John R. Ford Center for Digestive Diseases GI Lab.
Contact Us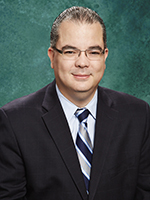 For more information about the Nephrology Fellowship Program at Methodist Dallas, please contact Kay Chapa at 214-947-2285 or mhsnephfellow@mhd.com.
Texas law prohibits hospitals from practicing medicine. Program Director Dr. Collazo and all other physicians providing training oversight for fellows in and the fellows participating in the Nephrology Fellowship, are independent practitioners on the medical staff at Methodist Health System. The physicians on the Methodist Health System medical staff including those participating in the Nephrology Fellowship are not employees or agents of Methodist Health System.