Prettier in Pink Health Education - Community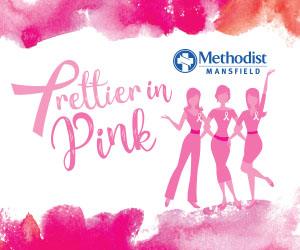 Join us for a morning of hope
You're invited to celebrate the hope and strength of women as we honor breast cancer survivors at our Prettier in Pink brunch. This annual event raises awareness for the fight against breast cancer, offers information about early detection, and highlights the latest technologies. Hear from physician experts and strong women as we raise funds to help breast cancer patients.
10 - 10:10am - Registration
10:10 - 11:55am - Main Program
11:55am - Noon - Remarks and Door Prizes
Featured speaker: Kellie Rasberry
Television and radio personality, best known as the co-host of the nationally syndicated Kidd Kraddick in the Morning Show. She is also a commentator, actress, webcast co-host, and proud mother of four.
Space is limited. Register today.