Get Moving. Stay Safe. Wear a Helmet. Health Education - Community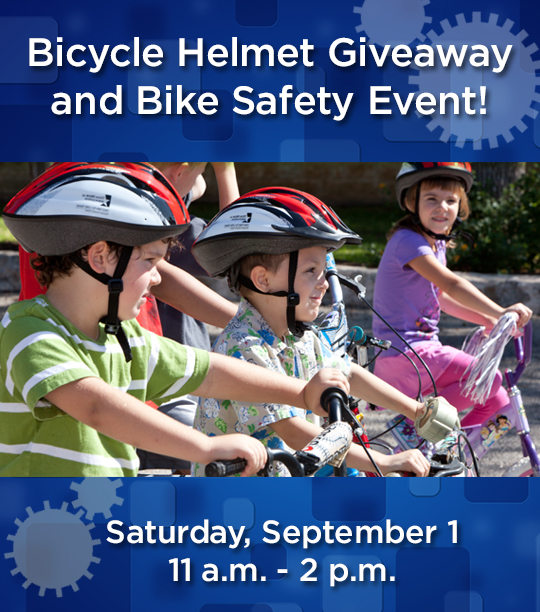 Bicycle Helmet Giveaway and Bike Safety Event
Does your child have a cool helmet to wear when biking, skateboarding, or skating?
Stop by our free bike safety event sponsored by Methodist Family Health Center –
Murphy and the Texas Medical Association's Hard Hats for Little Heads helmet give
away event. There will be:
• Methodist Family Health Center Physicians to speak about helmet safety.
• Representative from the Murphy Police Department to speak about road safety.
• Bring your child's bikes! Roped-off bicycle course for kids to ride their bikes!
• Free prizes!
• Free bicycle helmets for the first 100 children who attend!