Event Details
Childbirth Preparation Class- 4 Week Class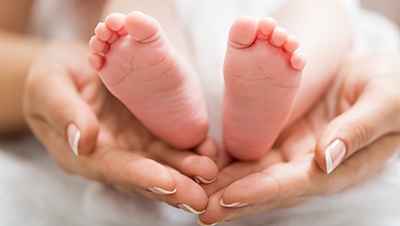 About This Event
Event Type:Class
Max Capacity:8
Details:
Childbirth deserves thoughtful and careful preparation. Our classes, based on the Lamaze method of prepared childbirth, are designed to give you the knowledge to make informed decisions regarding your birth experience. We also want to help you to gain confidence in your body's ability to give birth. Our skilled instructors will guide new parents through this joyful experience.
The class times are 4 Wednesday evenings, May 9th, 16th 23rd and 30th from 7:00 pm to 9:30 pm.
Topics include the following:
Process of labor and delivery - what will happen, how it happens and when it will happen!
Role of the labor support person - your coach is an important part of the birth team!
Pain management options - how can we help you cope?
Breathing and relaxation techniques - tools for everyday to deal with pain or stress!
Medications used - Epidural - the how, when and what of epidural pain management.
Labor rehearsal -use the tips we have given you and practice!
Cesarean birth and recovery - whether planned or emergent, this important information will help prepare you for the big day!
Emotional and physical aspects of the postpartum period - what's normal and what's not?
Register early to ensure a space in the class that best meets your schedule. Please plan to attend class in your 7th month of pregnancy if possible. Payment for this class reserves 2 seats in class - one for mom and one for her partner/guest. Dress comfortably, bring pillows and blankets and any snacks and drinks you desire to class.
Upon completion of the Childbirth Preparation series, you may choose to attend either a FREE Baby Care Class or a FREE Infant Safety & CPR Class. This offer is only valid at the Methodist Charlton Medical Center campus. You must attend the Childbirth Preparation and FREE class at Methodist Charlton Medical Center.
Please call if you wish to pay by cash, check or money order.
Contact Information:
Reba Godfrey
Contact Phone:
(214) 947-7261
Registration
Price:

$25.00
Registration Instructions: Register Online