Event Details
(CANCELLED - Please see info below to schedule a phone appointment) - Preadmission Maternity Class - Methodist Dallas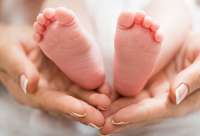 About This Event
Event Type:Class
Max Capacity:7
Details:
Class cancelled - Due to concerns over the spread of COVID 19
Please call Deborah Ernst at 214-947-1162 to schedule a phone appointment.
Thank you for selecting Methodist Dallas Medical Center for your Birthing experience.
Our goal is to provide the best care in a safe, calm, courteous manner for all our patients.
This Preadmission class will make your admission process easier and quicker. You and your family will better understand what to expect during your hospital stay. We welcome questions and hope the class answers many needs.
Please bring a current insurance card and photo ID. The class and tour will last 60 to 90 minutes. We encourage you to bring your significant other, but respectfully ask that you do not bring children to the class. We appreciate your cooperation to be on time and kindly understand that if you are late, you may have to reschedule. We recommend you try to be here 15 minutes prior to class time.
If you have any special needs in regard to the class please call 214-947-1162.
Class will be in Room 203 on the Hitt Building. If you are looking for the Hitt Building, it is off Colorado Blvd to the left of the Emergency Room. 
To view all available appointment times, please click the REGISTER button. 
IF YOU HAVE HAD A BABY WITHIN THE LAST FEW YEARS, AND DO NOT DESIRE A TOUR, YOU MAY CALL AND SCHEDULE AN INDIVIDUAL APPOINTMENT.
THIS  APPOINTMENT WILL LAST ABOUT 20 MINUTES AND IS A ONE ON ONE SESSION WITH A  NURSE.
PLEASE CALL DEBORAH ERNST AT 214-947-1162.
Contact Information:
Call 214-947-1162 DeborahErnst@mhd.com
Registration
Price:

Free
Registration Instructions:

Class will be held in Room 203 of the Hitt Auditorium Building. It is so important to be on time ! 

The Hitt Auditorium is to the left of the Emergency Room on Colorado Blvd....Please do not go through the Emergency Room because it will be a very long distance to walk.  You may park in the parking lot in front of the Hitt Building. Once inside the Hitt Building,  turn left after the elevators and follow signs to meeting room 203.  

Please call 214-947-1162, in case you have questions or need to cancel. 

Please see the attached map for more information about location and parking.

Thank you,

Deborah Ernst RN