Post-Transplant Care and Support
Recovery from kidney transplant and/or pancreas transplant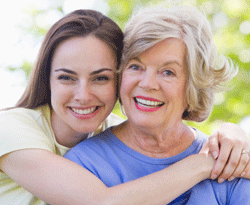 A truly successful kidney transplant and/or pancreas transplant means a return to good health, not just a smooth surgery.
To help our patients regain total health after transplant surgery, the post-transplant specialists at The Transplant Institute at Methodist Dallas start caring for you as soon as you leave the operating room.
After transport to the post-surgery recovery unit, your blood pressure, heart rate, and other vital signs will be closely watched until your doctor is satisfied that you're medically stable.
Then you'll be moved to the transplant unit, where highly skilled and compassionate nurses, physicians, and rehabilitation specialists will oversee your continuing recovery.
Post-transplant Medications
To help new transplant recipients in the learning process of their new medications, a self-medication program has been established. This program enables transplant patients to begin learning their medications as soon as they are transferred out of the ICU. Over three to four days patients are able to become familiar with preparing their medications while under direct supervision so that upon discharge they can feel comfortable and confident with their new medication schedule that can include nine to 15 daily medications.
Preparing to Return Home After Transplant Surgery
As you recover, a transplant coordinator will start teaching you how to care for yourself when you leave the hospital.
Your transplant pharmacist will teach you about your medications and how to take them. These medicines are a vital component of your recovery at home, so make sure you understand how and when to take them.
A healthful diet and regular exercise are also important for your complete recovery and continued good health. Our transplant dietitian will help you develop a personal nutrition plan. This can be especially helpful, because an increased appetite often follows successful transplants and can lead to an unhealthy amount of weight gain.
Leaving the Hospital
After discharge, coordinators from The Transplant Institute at Methodist Dallas will schedule follow-up care. The type and frequency of care varies from one person to the next, but all organ transplant recipients need lifelong follow-up care to help ensure the new organ continues to work properly.
For the first two weeks after leaving the hospital, you'll visit your doctor three to five times a week. Exams and tests will help verify that you're recovering well and that your new organ is functioning properly. Your primary doctors will be updated frequently on your progress.
If you're from out of town, you should expect to remain in Dallas for four to six weeks after your surgery. Our social worker can help you find temporary housing in Dallas if you need it.
Transplant Support Group
Organ transplants can affect a person's body and life in many ways. Adjusting to these changes is often easier with the help of people who have had similar experiences, which is why The Transplant Institute at Methodist Dallas hosts a transplant support group.
Organ Transplant Support Group
Meets the second Monday of each month from 6 to 8 p.m.
Methodist Dallas Medical Center – Service Building – Room A-1.
We can help you find a doctor.
Call (214) 947-0000Request a Call