Methodist Health System CEO Accelerates Retirement Plans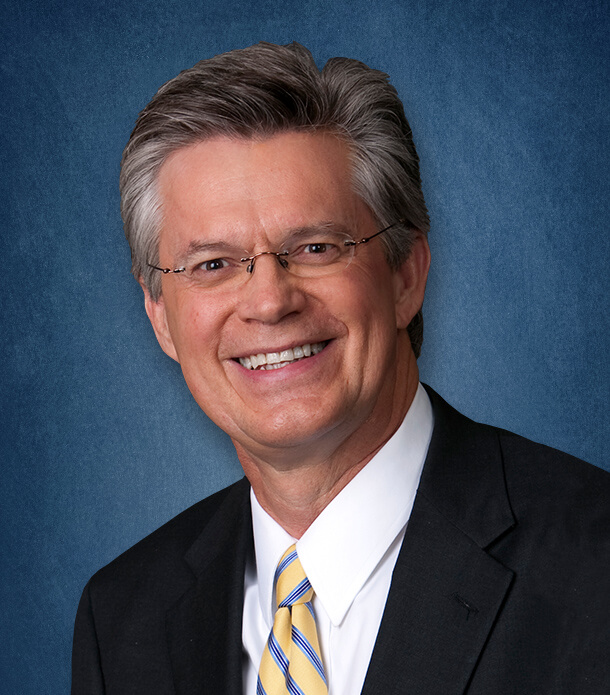 In January, Stephen L. Mansfield, Ph.D. FACHE, announced his plans to retire as President and CEO of Methodist Health System at the end of the year; however, this week he relayed that he is going to expedite the timing and step out of the CEO role and into a CEO Emeritus effective of April 23, 2019. Dr. Mansfield, 66, has led the organization since 2006. Methodist Health System is the largest employer based in south Dallas; employing almost 10,000 and also owning or affiliated with hospitals, clinics, urgent care centers, imaging centers, and other care delivery sites throughout north Texas.
"My tenure with Methodist Health System is the capstone to a gratifying 46-year career in healthcare," Dr. Mansfield says. "Throughout my career, I have enjoyed the opportunity to be part of outstanding organizations and to work with exceptional physicians, leaders, caregivers, and support staff. Methodist is special in so many respects, and I believe the system is well positioned for an exciting future as it continues its outreach to the communities and people it serves."
Since 2006, Methodist Health System has quadrupled in size. It has grown from two acute care hospitals when Dr. Mansfield joined Methodist to ten acute care hospital campuses today, both by ownership and affiliation. Under Dr. Mansfield's leadership, Methodist Health System has improved its bond rating and is currently ranked by Moody's among the top 16% of not-for-profit health systems and hospitals for financial strength.
Improvement in clinical quality and safety scores, patient and employee satisfaction, and physician experience scores have positioned Methodist Health System among the elite healthcare providers in the nation. Board Chair Julie Yarbrough says, "Methodist Health System has grown exponentially and continues to excel in every measure under the leadership of Dr. Mansfield. He has built and empowered a remarkable leadership team that has worked to transform Methodist Health System over the twelve years of his administration. By these and many other qualitative and quantitative measures, Steve has been a prodigious CEO for Methodist Health System and has made an inestimable contribution to the health and wellness of the entire Dallas community."
In addition to his commitment to Methodist Health System, Dr. Mansfield has given generously of himself to other organizations. He is an active member of the Board of Directors of the Dallas Regional Chamber, which he chaired in 2014. Currently, he is on the Board of the Dallas Foundation, the Dallas Citizens Council, Dallas Medical Resources, Texas State Fair, and the Advisory Board of Amegy Bank.
In recognition of his civic contributions, Dr. Mansfield received the Virginia Chandler Dykes Leadership Award in 2017 from Texas Woman's University and the Distinguished Business Leader Award in 2015 from the Texas Association of Business. In 2014, he was recognized by D Magazine as "Healthcare Executive of the Year", and was included as a "Top Newsmaker to Watch for 2013" by the Dallas Business Journal. In 2012, Dr. Mansfield received the "Entrepreneur of the Year" award from Ernst and Young and in 2009 was selected as "Outstanding Volunteer Fundraiser" for his work with March of Dimes.
Nationally, Dr. Mansfield is a member of the Institute of Healthcare Executives and Suppliers (IHES), Becker's Advisory Board, and has served as a member of the AHA Regional Policy Board. As well, he recently completed a three-year term on the Large Healthcare Systems Policy Board for the American Hospital Association.
Dr. Mansfield holds a Ph.D. in organizational leadership from Regent University in Virginia Beach, VA, and received his MBA from the University of Tennessee–Martin, where he was awarded membership in Phi Kappa Phi honors society. He also holds a BA from Ottawa University in Ottawa, Kansas.
Dr. Mansfield and his wife Marilyn have been married for 34 years and have one daughter, Meredith Grace, who lives and works in Dallas. "Rather than retirement, I prefer to view what lies ahead as redeployment. Lord willing, I have the desire and fully intend to stay actively involved in many things of interest to Marilyn and me. We both desire to be involved in meaningful, purpose-driven activities. My work in healthcare has fulfilled much of that need for me but I will want to replace that with things likewise impactful for others. Beyond that, we are both excited about spending more time together and having the chance to enjoy many experiences we have deferred during my active career," states Dr. Mansfield.
Ms. Yarbrough adds, "Dr. Mansfield has been exemplary in his selfless dedication and tireless commitment to the mission of Methodist Health System to improve and save lives through compassionate quality care. His sterling leadership is a tribute to his personal character and unwavering spiritual integrity."
Effective Tuesday, April 23, James (Jim) Scoggin Jr, will assume the role of interim CEO of the Methodist Health System. Scoggin had a long, very successful career in healthcare that started in 1980 with Humana. After seven years with Humana in positions including hospital CFO and COO, he joined Methodist Hospital in San Antonio in 1987 as COO where he served for eight years until the formation of the Methodist Healthcare System in San Antonio in 1995. At that time he was appointed CEO of Methodist Hospital in San Antonio and later assumed responsibility for two additional hospitals. In 2000 Scoggin became Executive Vice-President of the Methodist Healthcare System in San Antonio. After six years in that role he was promoted to President of the North Texas Division of HCA, a position he held until his retirement in September 2013.
Also effective Tuesday, April 23, Pam Stoyanoff will become President and COO of the Methodist Health System. Stoyanoff has been at Methodist Health System since 2008. Prior to coming to Methodist, she served as the senior vice-president/chief financial officer for the five-hospital St. Vincent Health System in Little Rock, Arkansas. Her tenure also includes positions as vice-president of transformation and integration for Vista Health, and as controller/compliance officer and director of finance. A certified public accountant, Stoyanoff's first post-graduate employment was as a senior auditor for Arthur Anderson.
Stoyanoff was honored as one of the Dallas Business Journal's 2010 Women in Business. In 2011, she was named among "56 Women Hospital & Health Care Leaders to Know" by Becker's Hospital Review magazine. Stoyanoff was recognized as one of the North Dallas Corridor's 2012 Top Female Executives by ADDISON Magazine and was included in Becker's Hospital Review in the 2012 and 2013 lists of "Women Hospital and Health System Leaders to Know."
About Methodist Health System
Guided by the founding principles of life, learning, and compassion, Dallas-based Methodist Health System (Methodist) provides quality, integrated healthcare to improve and save the lives of individuals and families throughout North Texas. Ten hospitals proudly carry the Methodist Health System brand, as owners or through affiliation. More than two dozen Methodist Family Health Centers and Medical Groups are among the facilities served by the nonprofit Methodist Health System, which is affiliated by covenant with the North Texas Conference of the United Methodist Church. Additional information is available at MethodistHealthSystem.org.