Methodist Dallas Medical Center names new Chief Medical Officer
Dr. Cler graduated from Texas Tech University in 1996, followed by graduate coursework at the University of North Texas and Texas Woman's University. He graduated from UT Southwestern Medical School in 2006, followed by a residency in internal medicine at UT Southwestern Medical Center.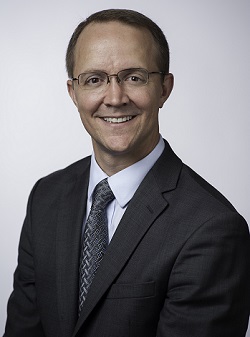 "I am honored to accept the role as Chief Medical Officer of Methodist Dallas," says Dr. Cler. "I look forward to working with our physicians and leading us to new heights as we continue providing excellent care and outstanding patient experiences."
A Fellow of the American College of Physicians, Dr. Cler is also a member of the American Medical Association; Texas Medical Association; American College of Physician Advisors; and Dallas County Medical Society.
"Dr. Cler brings a unique blend of expertise, leadership, and vision to his position as Chief Medical Officer," says Methodist Dallas President Martin L. Koonsman, MD, FACS. "Our outlook is bright as we look forward to Dr. Cler's compassionate, forward-thinking direction focused on quality patient care and outcomes.
About Methodist Health System
Guided by the founding principles of life, learning, and compassion, Dallas-based Methodist Health System (Methodist) provides quality, integrated health care to improve and save the lives of individuals and families throughout North Texas. Seven hospitals and 26 Methodist Family Health Centers and Medical Groups are among the facilities served by the nonprofit Methodist Health System, which is affiliated by covenant with the North Texas Conference of the United Methodist Church. Recognized by Modern Healthcare as one of the fastest-growing health systems in America, Methodist continues to add facilities and services to enhance patient care along the entire continuum. Additional information is available at MethodistHealthSystem.org. Connect through Facebook, YouTube, and Twitter.
Contact:
Stacy Covitz
AVP, External Relations
stacycovitz@mhd.com
(913) 706-3823