Methodist Health System Names Chief Nursing Officers
Methodist Health System names new SVP/CNO, Methodist Dallas names VP/CNO
Methodist Health System is pleased to announce the promotions of two dedicated nurse leaders.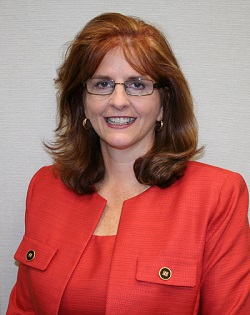 Karla Ramberger, MSN, RN, has been named Methodist Health System's first full time Senior Vice President and Chief Nursing Executive. Karla has served as the Vice President of Nursing/Chief Nursing Officer for Methodist Dallas since 2011. She's been in the Methodist family for more than 22 years beginning her career as a nurse extern in the Methodist Dallas emergency department.
Karla will be responsible for standardizing nursing practice across the system, creating a brand for nursing services and creating a vision that focuses on coordinating quality patient care and nursing practice. Karla has her Bachelor of Science in Nursing from the University of Texas at Arlington and her Master of Science in Nursing from the University of Texas at Tyler. She is on target to graduate in December 2016 from Rush University with a Doctor of Nursing Practice with a focus in Systems Leadership.

"Karla has an absolute passion for nursing and patient care. She excels in many areas including nursing practice and clinical quality improvements, education, patient experience, communications and collaboration," says Pamela Stoyanoff, MBA, CPA, EVP/COO of Methodist Health System. "She has an unbridled passion for continuous learning and wants to bring an innovative spirit to our delivery of care models."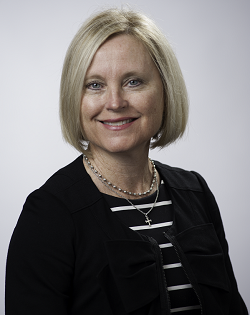 Barbara Madden, MSN, BSN, has been promoted to Vice President of Nursing / Chief Nursing Officer at Methodist Dallas. Barbara has worked in many roles in her more than 30 years of service to Methodist; most recently, she has been a director of nursing, overseeing patient and critical care services since 1997. In her new role, Barbara will have administrative oversight of all nursing areas, nursing education, pharmacy, physical medicine, laboratory, cardiology, respiratory therapy, volunteer services, and emergency trauma services at Methodist Dallas.

Barbara obtained her Bachelor of Science in Nursing from St. Olaf College, and her Master of Science in Nursing from the University of Texas at Arlington. She has been the recognized with the Methodist Dallas Vera Brau Award for Patient Advocacy, DFW's Great 100 nurses distinction, Texas Department of Health Medal of Honor for Organ Donation, and the Hospital Eye Donor Award.

"Barbara has done an outstanding job of leading the critical care team, and she brings key talents that will provide a positive impact on clinical care at Methodist Dallas," says Karla Ramberger, MSN, RN, SVP/CNO, Methodist Health System. "As a tenured nurse leader, she also has strong collaborative relationships with our medical staff. Her drive for care excellence, patient experience, and staff engagement will be a great asset to the Methodist Dallas administrative team."
ABOUT METHODIST HEALTH SYSTEM
Guided by the founding principles of life, learning, and compassion, Dallas-based Methodist Health System (Methodist) provides quality, integrated health care to improve and save the lives of individuals and families throughout North Texas. Seven hospitals and 26 Methodist Family Health Centers and Medical Groups are among the facilities served by the nonprofit Methodist Health System, which is affiliated by covenant with the North Texas Conference of the United Methodist Church. Recognized by Modern Healthcare as one of the fastest-growing health systems in America, Methodist continues to add facilities and services to enhance patient care along the entire continuum. Additional information is available at MethodistHealthSystem.org. Connect through Facebook, YouTube, and Twitter.
Contact
Calvert Collins-Bratton
CalvertCollinsBratton@mhd.com
214.886.9354