What you may not know about Methodist Urgent Care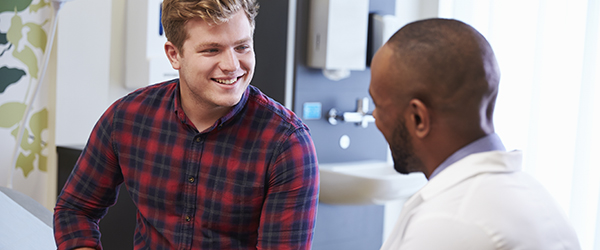 More than just cold and flu treatment
Methodist Urgent Care does much more than treat colds and strep throat. Our providers and staff are trained to diagnose and treat most non-life threatening injuries and illnesses. On May 2, the newest location opens in Inwood Village, at 5709 W. Lovers Lane.
Did you know - Methodist Urgent Care can treat sprains and fractures. We have on-site digital X-rays, saving you time and money. We can stabilize fractures with splints, crutches and slings, and quickly arrange for orthopedic care.
Did you know - You won't have to wait long at Methodist Urgent Care. Most patients are in and out in about an hour. You can even sign up for an appointment online.
Did you know -We can stitch, staple or Dermabond (skin glue) lacerations. We also provide wound care and dressing changes for wounds.
Did you know - Our centers have diagnostic capabilities conveniently on site including electrocardiogram (EKG), and CLIA-certified lab capabilities including rapid flu, rapid strep and pregnancy tests.
Did you know - Your child can get back-to-school physicals at Methodist Urgent Care. Our staff is trained to work with children of all ages, and we can provide the physical exams and vaccinations required for school, sports and work.
Did you know - Going to Methodist Urgent Care will save you time and money. Urgent care co-pays (usually $25-$75) are typically substantially less than those charged by hospital emergency departments and free standing EDs. Methodist Urgent Care accepts all major insurance plans including United Healthcare, BlueCross BlueShield and Medicare.
Did you know - Methodist Urgent Care is open after your doctor's office is closed. The Inwood Village location is open 9 a.m. - 9 p.m. Monday-Friday, and 10 a.m. - 8 p.m. Saturday and Sunday
Methodist Urgent Care has two other centers - one in Richardson and one in The Colony. A fourth location will open this summer in Mansfield.
For more information - go to methodisturgentcare.com.