Esophageal Cancer
Treatment for esophageal cancer with minimally invasive laparoscopic esophagectomy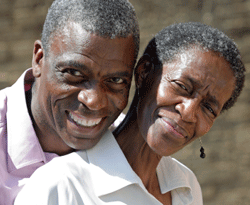 ​Esophageal cancer develops in the esophagus, the muscular tube that connects the throat to the stomach. The esophagus, located just behind the trachea, is about 10 to 13 inches in length and allows food to enter the stomach for digestion. The wall of the esophagus is made up of several layers and cancers generally start from the inner layer and grow out.
At Methodist, we offer a team capable of performing multiple treatments for esophageal cancer. Oncologists and thoracic surgeons on staff at Methodist Health System work to treat together to treat the cancer holistically.
Shorter recovery and better outcomes with minimally invasive laparoscopic esophagectomy
Advantages of minimally invasive esophagectomy can include:
Less blood loss during surgery
Faster recovery
Smaller incisions with less scarring
Lower risk of infection
Shorter hospital stay
A 360 degree approach to esophageal cancer care
Compassionate nursing support, an oncology coordinator who helps patients navigate their cancer treatment journey, and nutrition support are also vital elements in a patient's care for esophageal cancer.
Buddy up for more support
Methodist also encourages patient involvement in the "Buddy Network" which connects new esophageal cancer patients with patients who have already been through cancer treatment for telephone and e-mail support and conversations.
We can help you find a doctor.
Call (214) 947-0000Request a Call