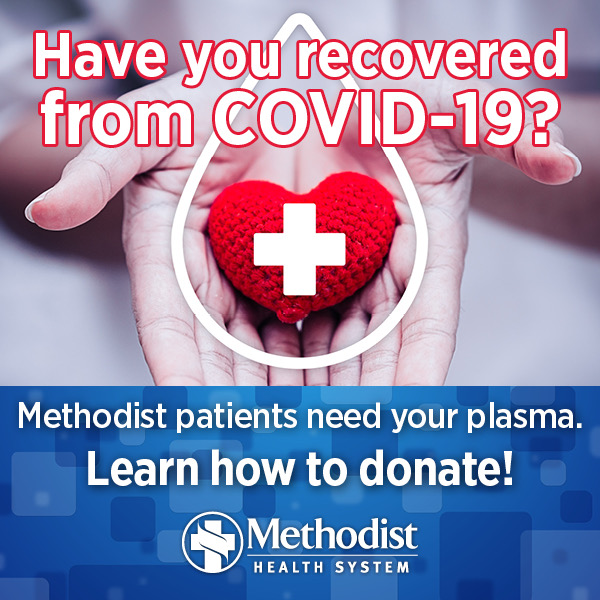 Methodist Health System is proud to offer convalescent plasma treatment to our hospitalized COVID-19 patients as part of an expanded access program.
If you have recovered from COVID-19, Methodist patients need your help battling the virus!
Please consider donating your plasma at a Carter BloodCare Center. Visit this website website to see if you are eligible:
https://www.carterbloodcare.org/plasma-donations-for-treating-covid-19/
We ask that you put "Directed donation for Methodist Health System" in the comment section of the form to be sure your plasma helps patients at our hospitals.
Please note only a limited number of patients who meet specific criteria will be able to donate and receive plasma