Patient Placement & Transfer Center
A one-call rapid patient transfer solution.
Our auto-accept policy* covers ED to ED transfers and inpatient transfers for patients needing a higher level of care. Your call will be answered by a transfer nurse who can place or transfer your patient at all Methodist Health System (MHS) locations.
1-888-647-2233 | 1-888-MHS-ABED
*Services at select hospitals. Capacity and capability permitting. Certain transfers may not apply.
As a leading healthcare provider in North Texas, Methodist Health System offers a complete network of care and numerous patient services including:
Level I Trauma Center
24/7 Orthopedic Trauma Care
Comprehensive Stroke Center
Level III NICU
Comprehensive cardiology services, including award-winning STEMI care, and procedures such as TAVR, Watchman, and ECMO
Advanced GI, HPB, and general surgery care, including the Methodist Digestive Institute and Methodist Liver Institute
Complex brain and spine care, including the Methodist Brain & Spine Institute
High-quality intensive care units
Medical transports on the air and on the ground via CareFlite
Growth Solutions
Always a partner. Never a competitor.
Large systems and geographically isolated health organizations alike benefit from professional collaboration, long-term growth plans, and financial sustainability. That's why the Methodist Health System Outreach Team is charged with developing mutually beneficial partnerships with regional hospitals and physicians throughout North Texas.
If you define success as providing excellent and timely care for your patients, increasing access within your community, and building strong relationships with specialists and tertiary care providers, we encourage you to consider a relationship with Methodist Health System.
We can grow together.
With regional hospitals and physician groups in mind, we offer:
Specialty consult coverage through hospital and clinic-based telehealth
Specialist clinic rotations at your location to increase access and keep care local
Transport coordination in association with CareFlite
Affiliation agreements for clinical collaboration and operational support
Physician CIN/accountable care organization membership with a Top 10 nationally ranked group
Medical practice development for independent physicians
Medical practice continuation support for transitioning physicians
Potential equity ownership in a Methodist hospital
Customized partnerships to suit your individual and community needs
Telehealth solutions including hybrid Hospitalist and Critical Care programs
Contact MHS Outreach
Reach out to any team member today to find out more about MHS' Outreach Initiatives.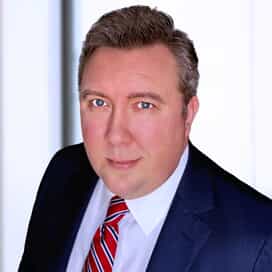 Aaron Fox, PCM, FACHE
System Vice President of Regional
Market Development
Contact Aaron Fox