Methodist Richardson Medical Center Awards & Quality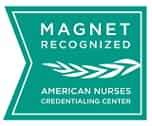 Methodist Richardson earned the Magnet Award for nursing excellence, given by the American Nurses' Credentialing Center, in 2017. Our nursing team plays a crucial role in patient care, and their dedication to our patients is invaluable.
---

Methodist Richardson received an "A" safety rating from The Leapfrog Group® , a national patient safety watchdog for four consecutive periods: Spring 2018, Fall 2018, Spring 2019, Fall 2019.
---

Methodist Richardson is desingated as an American College of Radiology Breast Imaging Center of Excellence. Our Women's Health department offers a wide range of breast health and mammography services, including 3D mammography and high-risk breast surveillance.
---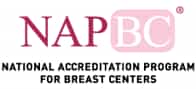 Methodist Richardson has received accreditation by the National Accreditation Program for Breast Centers.
---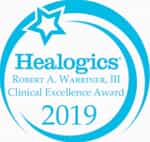 Methodist Richardson's Wound Center and Hyperbaric Medicine Center received the Healogics Robert A. Warriner II Clinical Excellence Award, in recognition of excellent healing outcomes, high patient satisfaction rates and outstanding clinical performance.
---
Methodist Richardson earned the American Heart Association 2020 Mission Lifeline STEMI Gold Plus Level. Our comprehensive cardiovascular services take advantage of some of the most cutting-edge technology available, including minimally invasive cardiac surgery. Click here to learn more.
---

Methodist Richardson's Cancer Center is accredited by the Commission on Cancer in 2017. Our Cancer Center includes services for every step of your journey, from cancer treatment to counseling and nutrition. Learn more about the Cancer Center at Methodist Richardson.
---
in 2019, Methodist Richardson earned the Joint Commission Gold Seal of Approval for:

Pancreatic/Hepatic/Biliary Cancer certification, the first in the nation
Shoulder, hip and knee replacement
---
Methodist Richardson is accredited by the American Academy of Sleep Medicine.
---
Methodist Richardson is an accredited Chest Pain Center by the Society of Cardiovascular Patient Care.
---