Foundation Selecman Leadership Council
Named for Bishop Charles Selecman, one of the founders of Methodist Health System and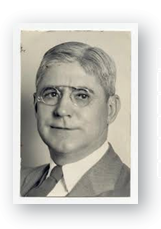 presidents of SMU, the Selecman Leadership Council is dedicated to creating greater awareness and understanding of Methodist Health System Foundation and Methodist Health System among young professionals and community philanthropists in Dallas-Fort Worth as a trusted provider of health and wellness with an unwavering commitment to serve the underserved. The Council will be comprised of young leaders who've demonstrated success in business, civic, and philanthropic activity. During their Council service, they will meet and hear from top Methodist leaders about management, healthcare, decision-making, and fulfilling our mission.
We are proud to partner with these esteemed young professionals:
Travis Allison
Hunter Folsom Lacey
Gloria Araiza
Mark Mutschink
Katy Blakey
Elizabeth Saab
Darwin Bruce
Drew Wellsfry
Richard Chesney
Roddrick West
Joel Harding
For more information on the Selecman Leadership Council, please contact Calvert Collins-Bratton at CalvertCollinsBratton@mhd.com, or call (214) 947-4585.