Steven R. Klemow, MD, AAHIVS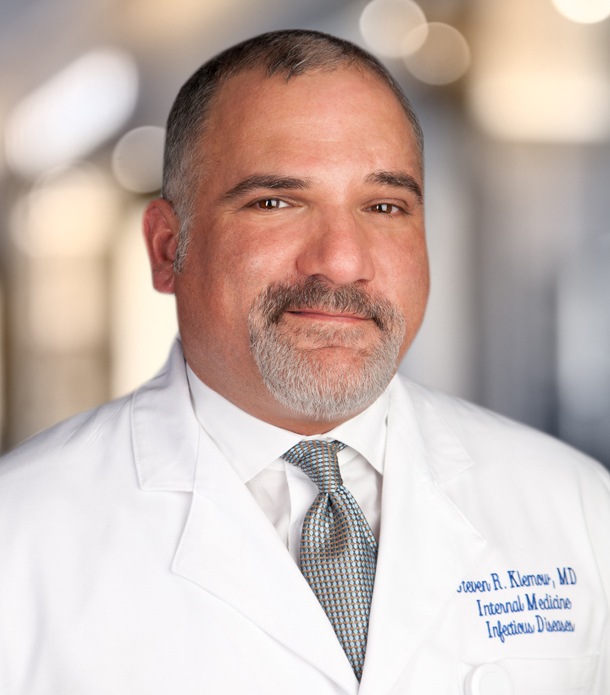 Dr. Klemow was born in Dallas, and attended St. Mark's School of Texas for eight years before pursuing an undergraduate degree at Washington University in St. Louis and at the University of Oxford, England. He graduated from the University of Texas Southwestern Medical School in 1999. After completing his internship in Internal Medicine at the University of Pennsylvania, he returned to Dallas to complete an Internal Medicine residency and an Infectious Disease Fellowship at UT Southwestern.
Prior to entering private practice in September 2015, he served on the UT Southwestern Infectious Diseases faculty for eight years, teaching HIV Medicine, General Infectious Disease, and Internal Medicine at Parkland University Hospitals. He served as a full time HIV and primary care provider at Parkland's Amelia Court Clinic throughout his tenure as faculty.
In addition to helping Methodist Dallas Medical Center launch its first comprehensive HIV clinic, Dr. Klemow has served as an inpatient infectious diseases consultant and adjunct teaching faculty at Methodist Dallas Medical Center since 2017, and he is Medical Director of Antimicrobial Stewardship and Infection Prevention.
He is a member of Methodist Dallas Medical Center's Corporate/Intentional Inclusion and Diversity Committee, and has provided primary and HIV care for the LGBTI community throughout his career. He is board certified in Infectious diseases by the ABIM, and is both certified in HIV medicine by the AAHIVM as well as a member of their Texas Steering Committee. He lives in Oak Cliff with his husband of 13 years and their two cats.