Internal Medicine Residency
Internal Medicine Residency Program at Methodist Dallas Medical Center
The Internal Medicine Residency Program of Methodist Dallas Medical Center offers outstanding and comprehensive training in the practice of internal medicine. Our diverse patient base, dedicated faculty, hands-on educational philosophy, and varied facilities all contribute to the program's success in preparing confident, compassionate, and skilled physicians.
Upon graduation, our residents pursue fellowship careers in hospital medicine or outpatient internal medicine.
Thank you for your interest in the Internal Medicine Residency Program. We welcome you to explore the information and we thank you for your interest in our program.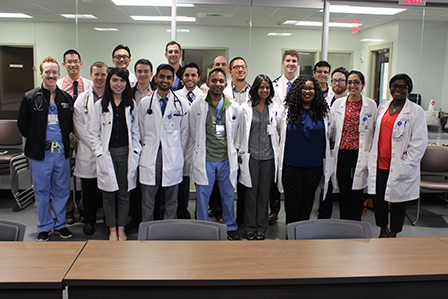 Internal Medicine residents at Methodist Health System