Pretty in Pink Health Education - Community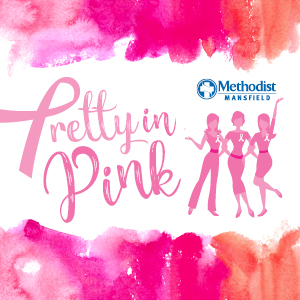 You're invited to a celebration of hope and strength as we honor breast cancer survivors and raise awareness for the fight against breast cancer. Our annual Pretty in Pink event educates women on early detection, features the latest technologies, and raises funds to provide breast cancer patients with an ultimate healing kit.
Saturday, Sept. 29
10 to 10:10 a.m.­ Registration – Women's Center
10:10 to 11:55 a.m. ­ Main Program – Cafeteria
11:55 a.m. to noon Final Remarks and Door Prizes
Featured Speaker: Starlene Stringer
Enjoy an inspirational message from Starlene Stringer, a radio and TV personality, actress, model, and best-selling author. Starlene is the morning show co-host and news director for KLTY radio and appears regularly as a host on corporate training videos, KERA-TV, and ICTN-TV.
Let's fight breast cancer together.